April Review
April had quite a bit of odd Ascension symptoms, like quick jolts of energy. As Areon spoke about the energy of Creative Action, they emphasized relaxing into creation. It's not the first time they've covered this, it is a core aspect of Ascension because you are more consciously utilizing the subtle realm, the 99% invisible engine that creates life.
As you use your subtle bridge of communication (your thoughts, emotions and intuitive senses), you are "speaking" directly with the malleable subtle realm. When you relax into that, you don't just apply the rules of the physical realm into the subtle realm (ie controlling thoughts or emotions), you open when you relax. Therefore, you are more open to new solution and receiving support. Receiving is a big one for many.
Peaceful Heart
The energies of May are Peaceful Heart. In this Year of Amplification, utilizing your most powerful electromagnetic engine is imperative. The theme of heart/mind unification is big this year. The mind is your perfect mechanism of linearizing the physical realm. It requires that you build your sovereignty and heal your subconscious patterning to develop your mind to a fuller potential.
The heart is your instrument of connection.
It is infinite and timeless, as it speaks in broad strokes of emotions that are vast libraries of information. Peaceful Heart is another way of saying:
Relax into your infinite nature.
The Heart of Connection
As you relax into creation more, you are allowing your human self and your divine self to merge more directly in the physical realm. You are softening your human experience into an expanded connection. Look for more information about connection in May.
What connected you to your current experiences? What connections have you put together in your mind that serve your growth or fuel your fear? What connections can you open to further that would help you understand yourself, another or life better?
Connection is the invisible aspect of the human experience.
We are in separate physical bodies having a unique experience. Yet there is more to that story—the connection. We are opening to our connection as a species, as part of Earth, as part of our universe as our cosmic connection becomes more obvious to us. As we move through the Ascension process, we are connecting more consciously with the subtle realm, and connecting more directly with universal law rather than just physical law on earth. With connection comes understanding.
Understanding
Understanding is a powerful connection. A key component of understanding is feeling or experiencing, at least in a broad sense. Quite often, people will mentalize their experiences and not allow feelings to flow to completion—which can take time as layers of healing express. You know you're through something when you feel a neutral appreciation of what an experience has offered you.
To get to understanding, a state of connection; you may have to go through layers that contain some anger, resentment, sorrow or fear. It is important to let those feelings show you where your subconscious patterning is not supporting your empowerment and love them into resolution. They are just old information and as you observe and allow them, you create a Peaceful Heart that is open and courageous with Life.
As always, Ascension is an inside job—so begin with some understanding for yourself.
Feel some appreciation the unique Light you bring to the world. Appreciate your courage to do the inner work that truly transforms. Nothing stays the same in the physical realm. As you become empowered and amplify your Love into your personal world—life changes.
When your Peaceful Heart leads the way, Love follows.
In Summary
Observe the rapid flow of change that is not slowing down anytime soon in May. However, like that spiral tightening into faster flow, when you relax you are sustained in gravity-defying flow that supports you, movement and stillness are embodied within you. Your physical and infinite nature meet, time stands still and moves past you, freeing you to connect within and connect with life through your Peaceful Heart.
Happy May!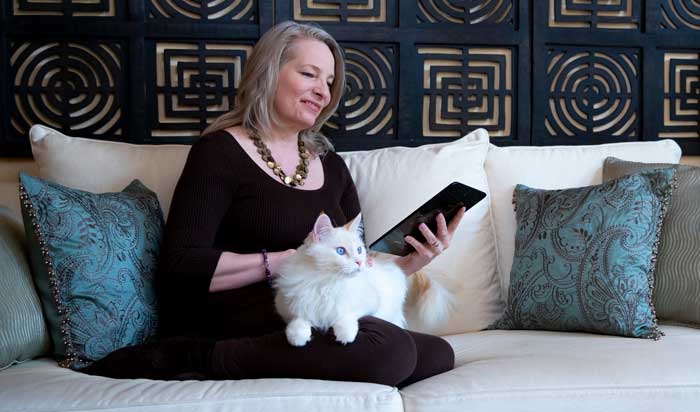 Stay Connected
Join Jamye's weekly newsletter for the latest Ascension updates and tools for empowerment. Receive a powerful, free audio download to amplify your mastery with the energies of 11:11.
Light Code
Healing
Oracle Deck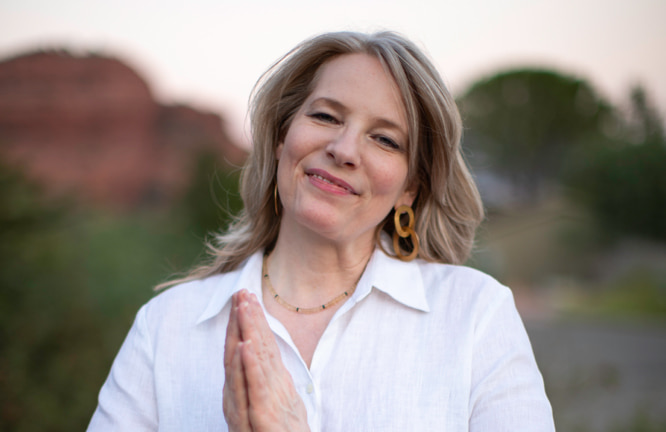 Meet Jamye
Jamye Price is an author, energy healer, channel, and teacher. Her unique energy healing modality, Crystalline Soul Healing, along with Light Language—are a powerful transformational experience.