It becomes ever more important for our loving focus to be resonant with the elevation of the self and life. Balance is our mechanism of movement through the constant change of life.
Blessed Beings, you have learned and prepared through many years to be able to sustain a vibrational resonance of powerful Love, your true nature. This is your path of Ascension.
This comes with the service of going deeper into the patterns and misinformation through the self, ancestral lines and therefore, humanity's path.
While it is often subtle work, it is courageous work. This is why so many avoid it consciously or unconsciously.
Nourish the connection of your soul's power to remind you that you are a reflection of Life.
Balancing Self
As the world stage seems to scream alert more and more, your deep knowing that, "all is well and changing" prepares the foundation for the new.
Through the veil of forgetting something deep has remained. A knowing, perhaps a gnawing, that divinity's contained.

At the heart of the matter reflects colors and cares. But within that prism refracts sacred stairs. What you climb, you conquer with a warrior's gaze. Neither sword nor swing can unbend the haze.
Your Balance is a courage to embrace imbalance just as deeply as the relief of equilibrium.
This is not a saturation into chaos, it is a recognition of change occurring; an embracing of the unknown.
As you open your mind and heart to the path of change, you allow Life to light your path of least resistance, the path of gravitational assistance. You discover a deeper flow of information about who you truly are.
You learn to navigate the path of discovery—your (you're) space moving through time.
Balancing Time
The linear experience of time is a valuable tool of learning.
You are immersed within linear time and discovering the bridge to no time/all time/zep tepi.
As the mist clouds vision, do you feel safe or afraid? Tides turn and twist as connection is made.

At the depth of stillness there is no light from the sun. There is merely impulse of courage to find what legend has begun. It is your history and future, not separate, but One.
Balance is the constant change of homeostasis to imbalance to homeostasis to imbalance to Balance. A dance to a rhythm is a linear syncopation of this reflection.
Time is both your willingness to align with the external rhythm (linear) and to feel the depth of movement, the experience of conscious interaction (non-linear).
Just as dancers must attune to the impulses and responses, so too must you attune to the impulses and responses from life.
Relax into the knowing of your technique. You know the rhythm. You work with the strength and flexibility that supports more balanced movement.
You enjoy the dance because it moves your Beingness into an expansion with the rhythms and possibilities of Life.
Syncopation is a freedom and a limitation.
This is Time, your partner in the dance. It leads until you learn the patterns of flow. Direct your Conscious Choice.
Then it is a subtle impulse and response that opens your partnership to creative dance. Not just the memorized line of movements; day/night, fast/slow.
Balancing Both
You are dancing through duality, it is a sturdy floor. To move beyond it we rise to a new level of Love—a synonym of connection.
Connect the opposites of Balance and imbalance. Connect the opposites of destination and journey.
Connect the opposites that are not truly separate, except by experience.
When you are imbalanced, how is it connected to Balance? Through the continued movement.
When you are at the destination, how is it connected to the journey? Though the continued movement.
Dance with Life.
You two are equal partners. In a moment one leads, lifts or lets go. Freedom in connection.
Two become One knot through minus but plus. Two become One through the movement of us. Two become One as the dance lifts you up. Two become One in you, sacred cup. 555
It was always you.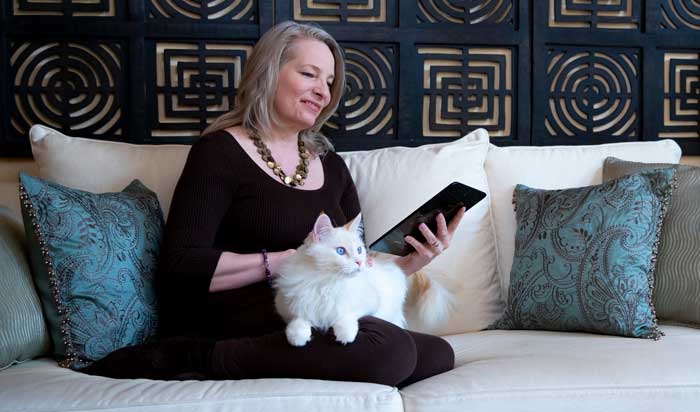 Stay Connected
Join Jamye's weekly newsletter for the latest Ascension updates and tools for empowerment. Receive a powerful, free audio download to amplify your mastery with the energies of 11:11.
Light Code
Healing
Oracle Deck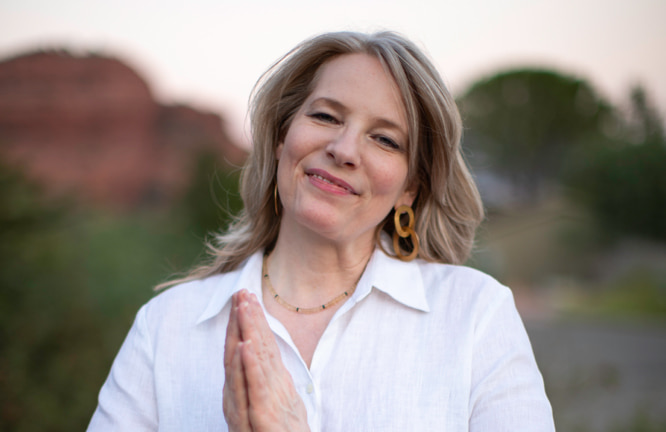 Meet Jamye
Jamye Price is an author, energy healer, channel, and teacher. Her unique energy healing modality, Crystalline Soul Healing, along with Light Language—are a powerful transformational experience.