Blessed Being, your awareness and focus are a powerful catalyst of creation. Your consciousness is a vehicle of Life, and as you perceive life, you conceive it. What expectations do you have that set you on a path of recreating patterns from the past? As you open your heart and mind to a Fresh Focus, you allow a new creation to form more easily.
We want to take you beyond just thinking positively, for as you have observed it is not a complete system of change. It is important to use your mind toward positive focus, but you must find vibrational resonance with it on a foundational level.
Rather than just thinking positively, begin to think in possibilities and potentials.
For some, positive thinking will create a pattern of avoidance as they avoid making internal and behavioral (external) changes. Rather than find forgiveness and peace with a situation, they will avoid change and try to focus the mind on positive thoughts about it. This creates a pattern of internal control that seeks to manipulate an expected outcome with the power of thought. This is a pattern of avoidance of personal change. Life will always call you toward growth.
Potential and possibility are what the future offers. The future responds to your present vibrational resonance, the core and the totality of your vibration. Therefore a vibration of avoidance creates a response to bring balance to what is being avoided. This is Life calling you toward growth.
When you think with possibilities, you are creating a Fresh Focus.
You are allowing a fluidity to the structure or boundaries of creation, and new potentials can form. You are softening the fears that create a survival mechanism of seeking to avoid a challenge. You are opening to the ease of natural law. You are becoming patient with change for there is no fear creating resistance with a moment. You are creating a strength of flow that shapes life to the path of least resistance, creating a cascade of beautiful power flowing forth.
Positive potentials become form through your Fresh Focus.
With effort (internal action) you create new neural pathways that continually support your Fresh Focus, new possibilities in your life. Your openness to potentials creates different chemical cascades within your system. Your physical mechanism creates new reactions within. Your physical system begins to flow with new ideas, new energy, new endurance. It is most often subtle at first, so you must support your own path of change with an openness to your possibilities. Your potential is infinite.
Allow the path of least resistance to show you more ease, even through change. The water does not resist the rock, it merely responds to the change in direction and patiently reshapes the rock as appropriate. That which is fluid and soft can change a rock by mere flow with the possibilities.
Dear one, Fresh Focus is what you offer to Life. You create a new pathway for Life to flow through. It begins within you more easily as you are less rigid with change.
To enhance your Fresh Focus and flow well with change, you are creating an openness to the challenges of Life. It is easy to flow when things are easy, continue that flow. But when Life seems to resist you, seek the path of least resistance within. It is a strength of knowing your ability to reshape life for the best flow. Not dominating Life into compliance with your will, but enjoying the flow of discovery that Life seeks through your joy, your creation. Your Fresh Focus is the nourishing water that supports growth. What seeds are you nurturing into creation?
As we sit to Blast Fresh Focus, we are healing resistance within by letting go of fears and dramas that that bind us to past patterns. We are flowing easily with our path of Life, knowing that change occurs with our balance of acceptance with the present and focus of the future. We are releasing resistance to opposition and focusing Love on creation, as we shift direction or pause to find a new resonance within. We are boldly Loving Life, emanating a resonance of peace that weaves change into the fabric of the future of humanity. Blast on!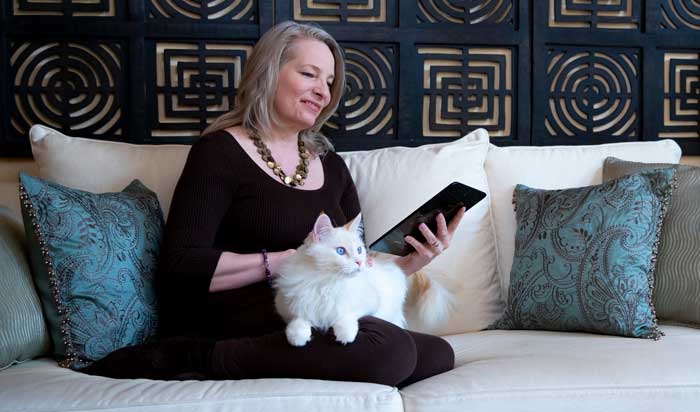 Stay Connected
Join Jamye's weekly newsletter for the latest Ascension updates and tools for empowerment. Receive a powerful, free audio download to amplify your mastery with the energies of 11:11.
Light Code
Healing
Oracle Deck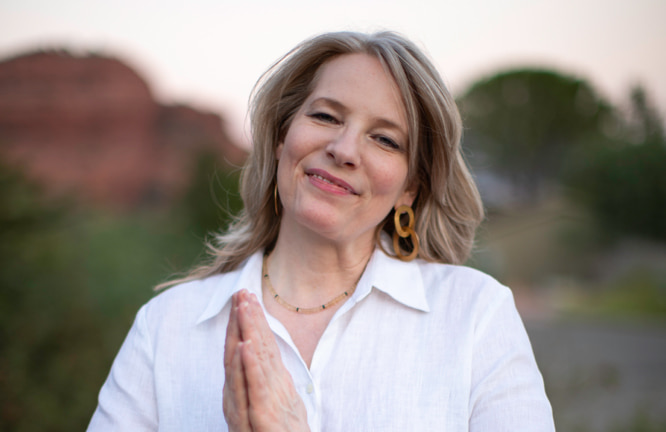 Meet Jamye
Jamye Price is an author, energy healer, channel, and teacher. Her unique energy healing modality, Crystalline Soul Healing, along with Light Language—are a powerful transformational experience.