Blessed Beings, as you observe your world, you are creating a structure of interpretation and interaction. It is important for your internal structures to be fluid, adaptable, and trusted.
All humans begin by an influence of those around them. This is appropriate. It initiates an understanding of external points of view and connection. It blends the inner self and the external others. As you develop and age, you shift your focus of external influence. That may be from family to peers, from peers to colleagues, or any combination of external groups.
Without effort to individualize, you would maintain a semblance of your internal structure, though with much influence from those around you. The skills of discernment will mainly be based on past influence rather than the moment of interaction. This lack of internal trust and discernment creates a need to dominate in some and a need to follow in others.
With effort, you are able to hone your own discernment in the moment of interaction and utilize your full senses of interpretation. You may not have outer proof, but you have a trust in the self to discern clearly and continue to react in each moment as new information is presented. Your interactions stem less from obligation, and more from personal choice. You feel less of a need to dominate others or to defer to others, appreciating the perfection of your choice in the moment—whether it is enjoyable and easy or not.
You may have observed an influx of children that you have termed Indigos that seem less malleable to outside influence unless their internal structure agrees. That "Indigo" potential is strong in some (even adults) and less in others. These incarnations have not occurred because humanity needed them, they have occurred in response to humanity because your point of evolution was ready for them. Even those you term "Crystals," "Rainbows," or "Starseeds" have incarnated in response to the point of evolution humanity has created. Perhaps you know these characteristics within yourself.
This exciting time is about your evolution into such internal empowerment as an individual that the collective is changing to match your resonance. Here, your Credibility becomes paramount, not for others, but for yourself.
One is Credible when their actions match their words, when intent comes from a balance of inner knowing and the joy of discovering the unknown. One is Credible as the ease of not knowing opens them to connection, discernment, and inner trust—the path of expansion.
It would seem that it is important that others are Credible. Yet this journey of evolution into empowered connection truly requires the trust of the internal structure in order to interact from a balance that does not seek power over or under. As you hone your Credibility within yourself, you are enhancing your internal structure of interpretation and interaction through a nurturance that fosters easy growth. As this internal resonance increases for humanity, the external response will evolve as well.
To determine your internal Credibility, your trust in yourself; slowly repeat these phrases and notice your subtle feelings with them.
I trust my discernment.
I trust my wisdom.
I trust my choices.
If you feel strong and free with them, your Credibility is at a wonderful point for your adaptability. If you feel any doubt or lack, repeat them slowly each day until they feel consistently strong. Just the mere interaction with these intents helps you release energy that is not resonant, and helps you initiate your inner Credibility.
As we sit to Blast Credibility, we are enhancing our connection with All Life as we trust the Self to interact with empowerment. We are feeling freer within, for the outer world does not dominate or manipulate the inner world. We are instilling a sense of self-respect that teaches through choice, changing the fabric of interaction for humanity. We are strong and wise, trusting the self to choose and react based on the present moment, feeling enhanced by the past and ready for the future. We are the inner strength that nurtures Life through the joy of choice, seeing the sacred in All we encounter. Blast on!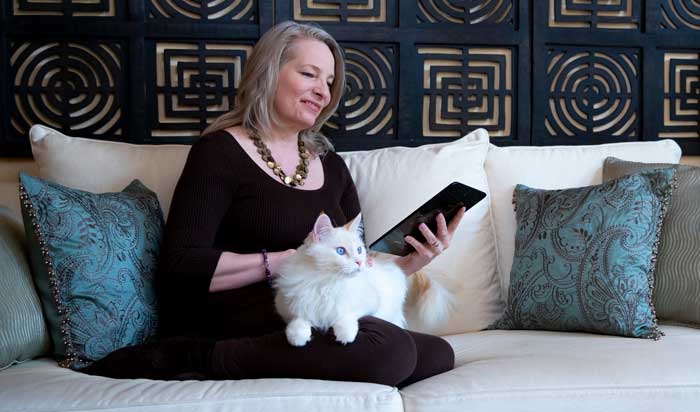 Stay Connected
Join Jamye's weekly newsletter for the latest Ascension updates and tools for empowerment. Receive a powerful, free audio download to amplify your mastery with the energies of 11:11.
Light Code
Healing
Oracle Deck
Meet Jamye
Jamye Price is an author, energy healer, channel, and teacher. Her unique energy healing modality, Crystalline Soul Healing, along with Light Language—are a powerful transformational experience.