2015 Review
2015 was an interesting year. It had the energy of 8, so the flow kept things swirling! There was a lot of change in 2015, and I hope you are becoming accustomed to the pace of it in your life. There is time to rest, time to play, time to work—maybe not always in that order! It is important to keep up with your inner peace throughout. That allows you to adjust to the flow of change without too much emotionality throwing you off balance. It has required diligent focus on the inner world and choosing boldly.
In 2015 we went through so much change in the subtle realms that our energy field went through a really powerful upgrade. See the November video for details of how the throat chakra is changing into more holistic flow. Change always occurs in the subtle realm first, it is where form is built atom by atom. Last year there was a lot of intense astrological and cosmological assistance, but it is always you doing the actual changing and upgrading your energy field.
Ascension is a personal and a collective experience, like all of life on Earth at this time. 2015 showed you clearly where your boiling point/freezing point/transformation point was. Often, things that had been working before, stopped being viable in 2015, as we were required to create a better foundation of self to be able to adapt more readily in the future. Get ready for an easier year in 2016! Watch the video version here.
Creating a New Self
Areon, the Lyran Council of Time that I channel, was calling 2015 the Year of Creativity. The overarching energy of the year was bringing us to a new level of creativity. There was focus on relaxing into life more (allowing) and emanating your energy into your life more (directing). They spoke a lot of becoming aware of what is within your mental and emotional energy, what you are taking into yourself as you interact with life, and making conscious choice of what world you want to create (what energy/information you emanate out). Things that seem so simple, but take some focus and effort to implement on a consistent and clear basis. The invisible isn't as obvious!
Ultimately, 2015 was about creating a new self. One who is empowered within, loving, and bold.  One who is making choices energetically that are putting actual new information into the biosphere of Earth. That is a nebulous experience at times. It can mean dealing with some things that got stuffed within or avoided. It can mean coming to terms with having to forgive, ease your perspectives, or stand up for yourself and hold a healthy boundary. The year brought a lot of great clearing and strengthening for the Lightworkers to shine brighter into the dark systems here on Earth. Thank you for your service!
2016 – The Year of Clarity
Get ready to shine even brighter! As we have become more aware of the impact of what we are emanating and receiving, we will be offered more opportunities to choose and emanate accordingly in 2016. It will be a year of more fruitful action, because 2015 was about building (and rebuilding) a strong foundation of self. This corresponds to how our energy field is shifting as we upgrade and activate the throat chakra more. The throat chakra is more than just the words you say or don't say, it is the expressing of the Self into Life. It is the chakra of manifestation.
Speak with Clarity
"Word" in a figurative sense is directed information. It is not as literal as some take it. While the words you say are important, they are not nearly as important as the vast amount of information you are emanating into the field. Life is responding to your overall vibration, not just your words. Spend some time focusing on what you are silently speaking volumes of to Life. One of the easiest ways to do this is to look at your initial reactions. It is not a bad thing to feel a negative emotion. It will not automatically bring more of that into your life. It is not a testament of how unevolved you are.
It is a quality of an empowered being that is authentic, courageous, and strong enough to use any less-than-loving information to transform the Self and life on Earth. Let yourself recognize a negative emotion if you feel it. It is just information. Now that you have the awareness, you can make informed decision of a new perspective you would prefer.
Speak with clarity to yourself, listen with compassion to yourself. Then decide what next steps you can take first on an energetic/subtle level. That means how will you shift your mental and emotional perceptions and experiences first? That is the "Light" work, you're working with information on the quantum level (light) where the big leaps are!
Completion and New Beginnings
2016 will feel like more completion energy (it is a 9 year!) whereas 2015 seemed to stall action and completion a little more than usual (building patience—fun!). In general it will feel like a more directed path for many, but remember, that requires knowing when to rest, slow, stop, wait, change direction, forge ahead… Change will be consistent in life, so your adaptability is an important part of Ascension.
Look at what is motivating your choices (that vast information you are emanating) and you will understand better what is manifesting in your life. Choose your endings and beginnings by the clues that life is giving you.  Neutralize your emotions in the moment, and emanate some Light into your future desires. You are a powerful creator and as you clarify your Light, it shines more distinctly into life, changing it. It requires some patience (thank you, 2015!) to build for the long term.
Discernment is Good Judgment
2016 will offer you clearer information on your Truth, and those around you. This calls you to clearer discernment of what you are sensing. It is often uncomfortable to recognize negative patterns in someone else or yourself. But it is a necessary part of empowerment. It is also uncomfortable when you recognize them but feel unable to change them. Use your discernment. The negative aspects of judgment (discernment) are when it becomes a mechanism to suppress or control. When it is an avenue of choice for the self, you are utilizing a powerful and necessary vehicle of life on Earth.
Politicians are great exercise for this. Have a Lightworkout and exercise your muscles of how tolerant you are for liars, manipulators, and finding a perspective of potential shift within it all. Invigorating! I joke, but this is actual Lightwork! You came here to change THIS world. Love is the thing that truly does that. It calls for some of your Light shining into the systems of this world in the way that is most appropriate for you. Can you do that without feeling the need to control or suppress something? The unconditional patience to allow while implementing the conditional choice of the physical realm is an advanced skill. It takes practice.
2015 had a lot of focus on building a strong, sovereign you. 2016 will bring a little more focus on you within the collective. So it might call you to come out of your shell more. It might task you to discern for yourself, choose for yourself, and interact for the whole. This is the duality engine of life on Earth. We are integrating opposites, embracing life, learning to become inclusive rather than exclusive. That is Love. Love supports sovereignty within the conditions of this reality and Love is how you expand beyond these conditions from within them.
In 2016, the rules of the game are becoming clearer, and that is when the game gets more fun. We're moving into a time of interactive creativity. Don't be afraid to Love your politicians into being on the winning team of Love! ;o)
January Energy – Freedom
How to start this year of clarity? THE HEART! It is the engine of connection with Life. It is the core of your connection with God. It is how we empathize, desire improvement, and create something new. Your valuable brain/mind doesn't deal with the new (only the knew!), it deals with data that it can categorize and analyze—it separates. When it is following the heart, the mind has the clarity of connection, joy, and potential. When you combine your two most powerful electromagnetic fields (heart/brain), you become a stronger, clearer signal into Life—speaking volumes of Love. When your heart/mind complex is working well together you are the unified whole, sovereign integral that you are meant to be. You have access to the broad perspective of the heart and the specific implementation of the mind.
In January, look to the information of the heart to begin your most important steps to clarity. How are feeling, perceiving, or reacting? Hear your initial reactions—whether thoughts or emotions—clearly and compassionately, so that you are open to transforming them (creating!). When the mind leads, or we could just as easily call this "imbalanced ego," there is more of a potential to create from separation. That results in avoidance, control issues, or eruptions rather than shifting through the path of least resistance (the path that water naturally flows). January will have a strong pull to freedom. This begins with your heart.
When your heart is free to feel and transform, you feel safe connecting with Life. No Lightworker guilt that a negative moment is a wrong moment. No worry that you will get stuck in the negativity. Use the systems of Life to move and transform the energy: get in water, dance or exercise, sing, cry, watch a funny movie, talk to a supportive friend, get out in nature, love on some animals. Find some ways you can honor your feelings and keep moving through them. What you will find is more Loving perceptions, more natural Loving reactions, more Love for your self, others, and the systems of earthly life. This gives you more ability to focus your Love into areas calling for transformation. You are ready! The world is ready!
PS – You may want to join me for the monthly energies teleclass – Heart Clarity. More info HERE!
Summary
Thank you 2015—what a great year of creating a more empowered Self! Now we are moving forward with more clarity to manifest in 2016! Spend some time observing how you have become more empowered over the last year. Then spend a little time dreaming into the new year. It can be easy to overlook the subtle changes because they aren't as parade-worthy. But if everyone could see what the effect one little shift of forgiveness or hope has on life, there would be more consistent compassion. Be that beacon. It's why you came here. Because you knew that you could Love this world into the new. (see what I did there?! ;o) These are amazing times, and the world is ready for amazing you! Happy 2016!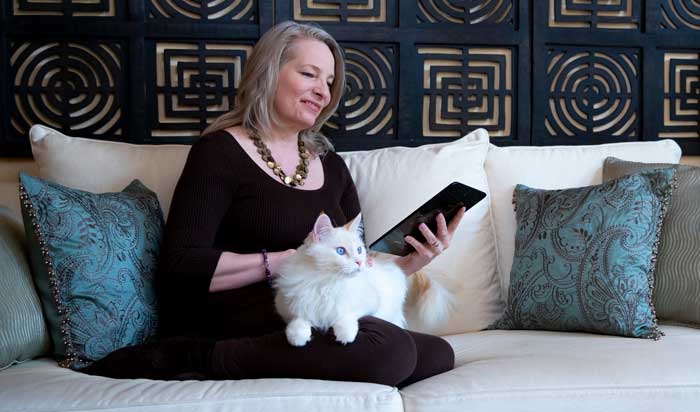 Stay Connected
Join Jamye's weekly newsletter for the latest Ascension updates and tools for empowerment. Receive a powerful, free audio download to amplify your mastery with the energies of 11:11.
Light Code
Healing
Oracle Deck
Meet Jamye
Jamye Price is an author, energy healer, channel, and teacher. Her unique energy healing modality, Crystalline Soul Healing, along with Light Language—are a powerful transformational experience.