Preparing for the New
Moments connect.
As you allow your heart and mind to focus within a moment, you are bringing interconnecting Life into it.
Your dimensional expression is visible to your senses that you allow active participation.
As you focus, so do you create.
This is your time of active participation within an expanded awareness, connecting you to available dimensional expression.
This is the Ascension – your heart and mind connecting you with a fuller dimensional expression.
That which always was becomes that which is, becoming that which is experience.
You as a human are utilizing your full biological capability as you emit and receive vibration into your awareness, the cauldron of creation.
Your focused awareness is the key ingredient in the soup that feeds your Life.
As you experience in a moment, you are connecting your past, present and future with the cosmic collective of Life.
Time is part of your make-up.
It flows through you as does your breath.
It experiences with you as does your family.
It manifests into expression as a moment, a memory or a potential – ripe with connection for your awareness to shape.
You prepare the moment within and choose.
Time responds.
Fast or slow is a matter of your need (if you direct it) or your perspective.
You are able to utilize a moment to focus your awareness into greater connection.
As you connect with the full power of the universe of Life, you are utilizing the energy that builds worlds.
You are a Builder of Form, too.
Your focus is your magnetic signature that believes and becomes, ever refining form.
Time is the manifest vehicle and as such you have physical evidence of your focus.
Your heart/mind capability then expands as each moment builds upon the next.
There is no other that is creating for you, yet all are creating with you.
You are a collective in individual form, the focus of creation becoming one through many parts, each equal in measure of Love.
The first aspect of your physical nature that benefits your focus is your energy to create.
Does your energy signature contain fear, frustration, resentment or lethargy?
Understandable if some of these are a challenge as you remake yourself into the next moment's information.
The next aspect of focus is your interaction with Life.
Do you embrace people, finances, religions, governments, businesses as inherently good?
If you do not enhance their goodness, who will?
You are a Builder of Form, and though deconstruction is a natural effect of Life, your focus magnetizes the next form.
You may observe problems that create a desire for change, but then your focus shift becomes important.
When you build through connection, you create more connection.
When you destruct through problems then try to build from there, the solution band-aids previous problems, though perhaps effective, not wholly connective.
Your final aspect of focus is patience.
Within the full spectrum of patience is a Knowing.
It is a confidence that goes beyond an emotional feeling, it is an understanding and full interaction with the Laws of Building Form.
It is an understanding of the beauty of time and the Knowing that form is responsive to your vibrational signature or signal.
The whole vibration is either resonant with fear, etc., and we come full circle to self-awareness, the first aspect of focus.
Clarity within the self, clarity within the interaction with Life and patience with time.
The patience is actually a catalyst for such
speed of creation that you seldom feel as if life is moving slowly.
Your perspective sets your internal vibration and your internal vibration nurtures the outward creation, or Building of Form.
In this way, you are Prepared for the New.
As we sit to Blast Preparing for the New, we are relaxing into the ease of creation as a master painter would with a blank canvas.  We are appreciating the data of the moment as an indicator of the challenges of the past that lead to the solutions of the future.  We are focusing on the clarity within the self as the cosmos interacts within us.  We are emanating the call and response that is the natural magnetism of Life, the collective bond of Love.  We are fearless with our Love, aware of our limits and expanding beyond both into the next moment of creation.  Blast on!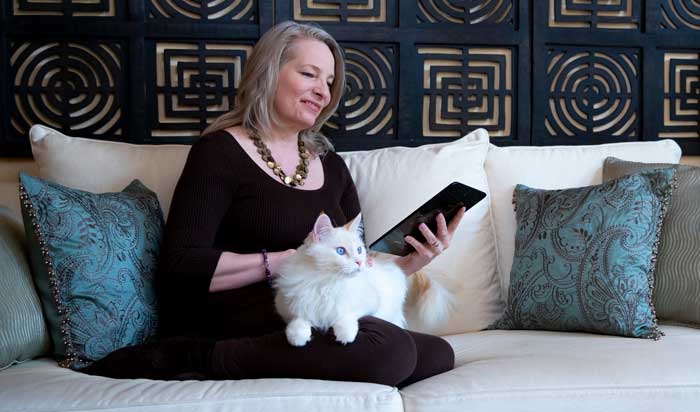 Stay Connected
Join Jamye's weekly newsletter for the latest Ascension updates and tools for empowerment. Receive a powerful, free audio download to amplify your mastery with the energies of 11:11.
Light Code
Healing
Oracle Deck
Meet Jamye
Jamye Price is an author, energy healer, channel, and teacher. Her unique energy healing modality, Crystalline Soul Healing, along with Light Language—are a powerful transformational experience.