Acceptance
There is a flow to life that is well represented by the infinity symbol, the lemniscate.
This geometry of movement is built into the
Flow of Life
and is most often invisible, but flowing nonetheless.
Its heritage can be found in the beginnings of life on earth as two become one and one becomes two and the cycle continues, building and continuing, ever simple and if preferred, complex.
In your moment, this flow is Acceptance; in your Power, this flow is Choice.
To choose is to Know Love so completely that Acceptance becomes an easy flow and the breath of Life creates anew.
Acceptance is a powerful point of creation.
It is not a weak position, it is not lack of creating, it is a release of resistance, which blocks flow.
The creative one then chooses, which directs flow.
The wise one then allows, which enhances flow, because choice is trusted and The Field will always answer back with what is building into form.
Do you know clearly how to read the response of Life?
It will show you through emotions and through synchronicities (with others, television, dreams, numbers, Facebook, advertisements, etc.) where your focus is needed to refine or enhance your creation.
As a worker of Light, you are to utilize the subtle that others would disregard and weave the golden age into being (Be the golden age into being!).
Acceptance is a gateway to rapid manifestation and is indicative of One that understands the Flow of Love and the power of choice.
From your powerful point of Acceptance you have infinite choice as to what you will create.
As we sit to Blast
Acceptance
, we are opening the flow of creation into our hearts and using our brilliant minds to choose.
We are allowing Life to be as it is, offering the refreshing current of forgiveness, appreciation and Namaste to flow to all those around us.
We are transforming the 'negative' into the spectrum of contrast that expands life into greater flow of Love, the all-encompassing uniter of Life.
We are coming into greater alignment with the natural flow of life, infinite in its ability to expand and powerful in its ability to Love.
We are the infinite in finite appearance, creating a moment of Love in form.
Blast on!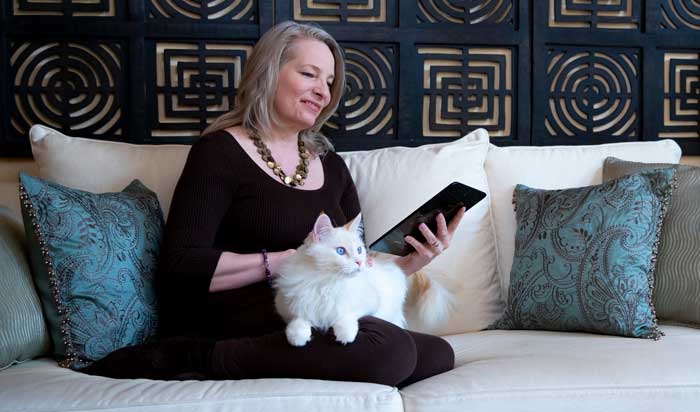 Stay Connected
Join Jamye's weekly newsletter for the latest Ascension updates and tools for empowerment. Receive a powerful, free audio download to amplify your mastery with the energies of 11:11.
Light Code
Healing
Oracle Deck
Meet Jamye
Jamye Price is an author, energy healer, channel, and teacher. Her unique energy healing modality, Crystalline Soul Healing, along with Light Language—are a powerful transformational experience.