Humanity is on a natural path of progression that is at an exciting stage of development. As you form your world, you have learned through your physical senses. You have been taught that what you see, feel, hear, taste and smell is real and valued. Yet as you develop as a species, you then begin to understand that there is more beyond the physical senses.
From a historical perspective, it may look like a microscope being invented that bears undeniable proof that anyone can observe with their physical senses. While this begins an opening to the understanding that there is life beyond the senses, there is not much value placed beyond what is known and provable. Your valuable scientific method must observe an effect and deconstruct it into a repeatable formula. Thus you are accustomed to observing effect and seeking to reduce it to explanations.
Your intuition is one such sense that is not as valued, accepted or believed. Indeed, even the owner of the intuition does not always trust it. What is not known, is not already formed, and therefore is a potential rather than a guarantee. The human brain is constructed to observe data, utilize known data to deduce and to use unknown data to expand. This is the importance of beginning to utilize and trust your own inner knowing, your intuition. It is in-built into your biomechanism, it is integrated with your environment and you have a valuable ability to discern as you release your fear of the unknown.
Thus as you interact with the senses of potential, you must observe with a clarity and an openness to new information that is not often practiced. Your mainstream sciences are generally based in an exactness that defines, deduces and deconstructs evidence to form an unmovable proof. There is a value to this exactness, deconstruction and reliance on formed proof.
Yet you know that as you begin to interact with the invisible, the proof is not as valid. Your emotions are real, invisible and even valuable for the forming of life. Yet to deduce a repeatable proof to create an exact effect is futile. How do you calculate the exact amount of joy needed to create the perfect life? It is all relative. As you begin Seeing the Potentials, you are creating the proof that defines the outcome. You are actively creating through the construction of your inner world. This may require
Letting Go
of focus and energy that does not support your new form.
This may require patience as you allow the invisible to deconstruct or construct as necessary.
As we sit to Blast Seeing the Potentials, we are opening our eyes to the invisible, the unknown, the unformed. We are seeing Love's potential blooming from within, inviting the beauty of Life to flow forth from us. We are releasing resistance to the challenges of life and seeing the crack in the concrete that seemed so solid. We are patient with Time's flow, for it responds with visible and invisible forces of creation. We are holding a vision of a new world forming, supported by a foundation of Love that allows change its grace. Blast on!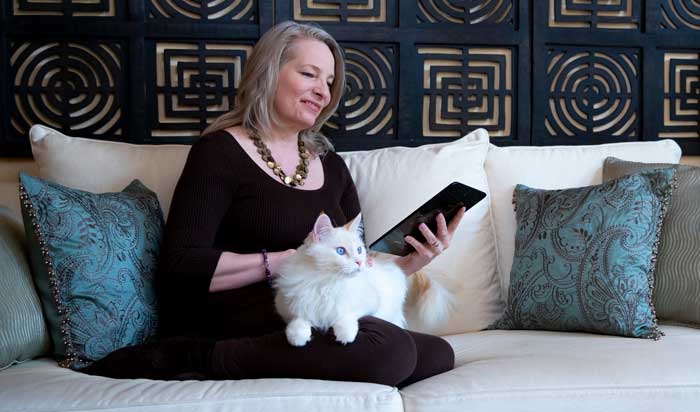 Stay Connected
Join Jamye's weekly newsletter for the latest Ascension updates and tools for empowerment. Receive a powerful, free audio download to amplify your mastery with the energies of 11:11.
Light Code
Healing
Oracle Deck
Meet Jamye
Jamye Price is an author, energy healer, channel, and teacher. Her unique energy healing modality, Crystalline Soul Healing, along with Light Language—are a powerful transformational experience.