Blessed Being, it is said that the meek shall inherit the Earth. The meek are those that have an inner strength, those that choose inner empowerment rather than loud dominance. To inherit, in this context, is to receive that which has been created before (be for) you, to continue to serve life. The Law of Resonance creates a connection and serves All Life to continue to expand.
Receiving is a big energy—one-half of the flow of Life!
Quite often, people have been taught erroneously to resist receiving; correlating it with (lack of) worth/deserving or taking from another and leaving them without. Your inner strength of knowing your worth is paramount to your receiving. As you Know you deserve an abundantly fulfilling life, you receive it. Perhaps in a future moment, perhaps in an unexpected way; but as you are Resonant with it, you receive it.
There are many ways to create life, to give and to receive. Loud dominance and taking from another without compassion are effective creative energies, too. They also create a consequence of Resonance—not a punishment, merely the next sequence (con-sequence) of that which has come before.
As you, in your deep compassion for All Life, choose to Receive your divine birthright of Creatorship, life on Earth changes.
Strengthen your inner worth. Fill your inner treasure with the beauty of Life. Share with deep Love, as you inherently do. Receive your Divine Birthright and own your sovereignty with the Earth.
As we sit to Blast Receiving, we are opening our hearts to let the power of Life flow through. We are owning our power of choice and speaking the Truth of Love. We are standing strong in the face of humanity learning past fear. We are the meek—those who know power so deeply that the waves aren't visible to shallow eyes. We are the strength of compassion and the wisdom of protection, that understands the whole is greater from the inside out. Blast on!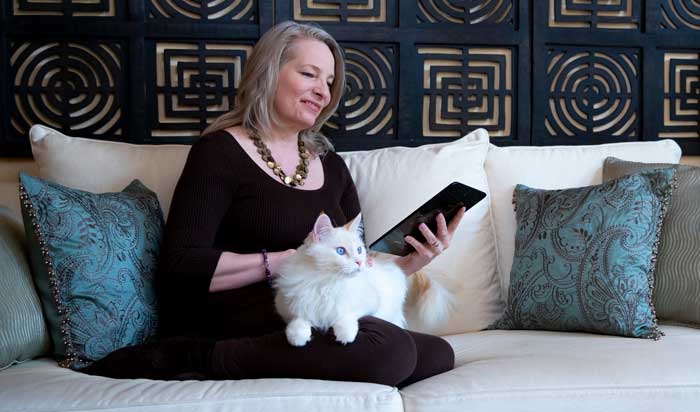 Stay Connected
Join Jamye's weekly newsletter for the latest Ascension updates and tools for empowerment. Receive a powerful, free audio download to amplify your mastery with the energies of 11:11.
Light Code
Healing
Oracle Deck
Meet Jamye
Jamye Price is an author, energy healer, channel, and teacher. Her unique energy healing modality, Crystalline Soul Healing, along with Light Language—are a powerful transformational experience.