February Review – Mental Sovereignty
February had an energy influx that was assisting with entraining the brain to a more coherent internal authority. You may have noticed it in ways that are unique to you, but here are some:
Improved emotional detachment from circumstances
Times of "spaciness" (but in a good way—not a symptom of ungroundedness or avoidance)
More sleep, with more intense and/or informative dreams
Clarity of thought, less chatter
Easier to meditate, especially for short periods
Rote activity feels more like zoned-out action
Times of emotional outburst or the need to express something previously held in
Moving through emotions more quickly than before
Areon is calling 2017 the Year of The Empowered Sovereign. Your internal authority is key to that. It consists of healthy boundaries and a healthy self-Love that support an easy flow of give/receive with Life. When to say no, when to say yes, when to take action, when to retreat…not a flow with absolute control or only good stuff, the human realm isn't there yet.
When your internal experience flows more easily with your experiences, it begins to align the world around you. It requires a detachment from controlling the outside world, even as you participate with your choices. It's a fine energetic line that can seem hard to define sometimes. "Am I choosing from balance? I feel nervous! I have doubt!" It's ok to feel authentic feelings. They don't define you, they inform you. Is your doubt creating stagnation or refining choices? Clarity will come. PATIENCE!!!! ;o)
February had some eclipse energies that helped to stir information and create a deep cleansing/reset energy for many. These eclipses felt like they had a lot to do with the gender roles and "royalty" roles. These are patterns that are up for humanity in deep ways. Hence the Year of The Empowered Sovereign.
The February eclipses had the energy of bringing "the inside" out. We even see this going on with the world stage. For instance, the government is getting exposed in ways that the mainstream needs. To you, it may feel like you already knew it (and more) and that nothing really worthwhile is changing. But change is brewing. Bigly. Spend some time praying for the highest good of all involved. These are powerful times.
March Energies – Divine Wisdom
The energy of March feels similar to February. As we establish our inner authority, we are creating vibrational harmony that speaks clearly to the subtle realm. This is the path of Ascension—conscious interaction with the subtle realms. They've always been there, we've always interacted with them, now it's more and more conscious. We have to learn new rules. The rules of the physical realm don't apply in the same way to the subtle realm.
It's not about control. It's about resonance.
Divine Wisdom is about merging the connection of the subtle realm with the individuality (separation) of the physical realm. It is about merging your understanding of the physical realm with the unknown/unformed of the subtle realm.
To work with the unknown/unformed of the subtle realm, requires a releasing of much of the control of the physical realm. You still take action, you still make choice—but there is a peace within (that passes all understanding) that keeps you open to potentials.
Conscious Theta
Back in 2004 I remember channeling that 12/21/2012 was about our interaction with time changing. It surprised me. This is becoming ever clearer with the information that Areon (the Lyran Council of Time) brings through. They speak in a grounded way that we are shifting our interaction with Time because it is a subtle energy. As we evolve into conscious interaction with our thoughts and emotions (our "subtle bridge"), we change our interaction with Time. It's subtle. ;o)
They've been speaking lately of how as a child you are mostly in a theta brain-wave pattern (not new info), yet they began relating it to this time. As we are consciously working with the subtle realms, we are beginning to actualize a conscious theta state more readily. It will come and go, yet it is becoming more consistently available. For example, being more zoned-out during daydreaming (rather than mentally churning through thoughts) creates theta access.
We are learning to use our brain in ways that support our conscious creation rather than responding to the physical realm with physical and/or mental control. This moves us from the energy of suppression into the energy of internal connection and empowerment. Yes!
Heart-Mind Connection
We are working on heart-mind connection to a new level. Your magnificent heart is your vast, timeless engine of connection. Your beautiful mind is your engine of delineation, refinement, and choice. As your mind follows your heart more, you begin to think and choose from Love. That doesn't mean every moment is bliss and loving—humanity will evolve there; it means choice is derived from the greatest potentials that serve all of Life. That's a big definition.
Something that serves all of Life in the future may look like destruction in the moment, or it may look different to another person. Winter is a season that serves all of Life, yet not all life experiences winter in the same way (some places not at all).
Surrendering Control
As you embark on March, observe your interaction with your own Divine Wisdom. Nurture the progress of your understanding of your divinity through the lens of your individuality being cherished by Life and connected to Life. This creates a well-spring of flow from within you, creating an Empowered Sovereign that is less reliant on positives from the outside, and more focused on creating from the inside out – see that February eclipse energy influence! I use a simple exercise that I detail in this video to help me open to the greatest potentials of the future.
Surrendering control of the outer realm still means you're observing and choosing actions. You're just doing it from the energy of empowerment rather than desperate control. Desperation may be too strong of a word many times, but you get the point. This is the time of understanding your own divinity, your subtle, infinite self.
The subtle realm doesn't work with suppression, it works with resonance. 
We come full circle. As your inner realm vibrates in resonance with the unconditional Love of Life, your choices in the external realm reflect that Love with the wisdom of understanding the conditions of the physical realm. There isn't a resistance that blocks your flow. You just flow. Flow a yes, a no, a stop, a go—it's all just flow at different speeds. The appropriate pace, because your peace flows infinitely. It may feel different at times, but you have access to a well-spring within.
In Summary
Use this time to continue to focus your mental realm into greater coherence with your heart. Get quiet and listen to yourself. Nurture yourself into more safety within. See the potentials that challenges may offer and choose based on your heart's wisdom.
Spend some time focusing your powerful heart and mind toward humanity evolving into a free and loving species. There is a lot of change occurring. It's not an easy time. Yet you have a powerful understanding of your Divine Wisdom that is ever expanding. March will assist your growth as your water the seed of your unique brilliance within. Spring forth!
Happy March!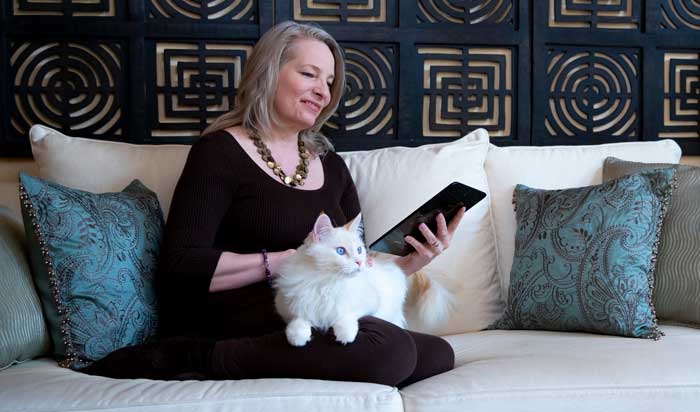 Stay Connected
Join Jamye's weekly newsletter for the latest Ascension updates and tools for empowerment. Receive a powerful, free audio download to amplify your mastery with the energies of 11:11.
Light Code
Healing
Oracle Deck
Meet Jamye
Jamye Price is an author, energy healer, channel, and teacher. Her unique energy healing modality, Crystalline Soul Healing, along with Light Language—are a powerful transformational experience.