Feeling Free is an internal experience, as is all of the foundational work of Ascension. In order to sustain evolution, you must change within, at times imperceptibly, and hold your individual physical power of form.
Feeling Free is a core aspect of your progress. And while it may seem elusive in a moment, your perspective can lead you in a new direction. 
Freedom is a broad word and has been well defined as "the peace that passes all understanding."
Within that understanding is a wisdom that has grown beyond the world of form to incorporate the world of the yet undefined. It is the nature of time to define, refine and define again. It is the ever-changing cycle of life on Earth graced by the movement of Life.
Your ability to Feel Free within the confines of the ever-changing form allows you to move past it into the understanding of the yet undefined—new form. This is the path you are on as you desire improvement for your self and All Life on Earth.
When you observe the confines, the conditions of the physical world—your perspective is your path to freedom. Freedom is an internal experience, an understanding beyond the physical.
Freedom connects a moment of form to the potential of new form.
Your awareness is the bridge. Are you able to connect to a potential that is not yet visible or defined? Are you able to hold the power of your Knowing even when you can not define the steps for another? Is your heart the strongest electromagnetic force in your life, or is it overpowered by the choices and fears of others?
Feeling Free, sovereign being, will show you the strength of your heart. 
As we sit to Blast Feeling Free, we are holding the power of our hearts within the ever-changing form of Life. We are opening our minds to possibilities yet undefined as we blaze a trail of humanity's potential. We are the beacon of Love, illuminating safe shores with a powerful heart in the rejuvenating chaos. We are the free within, anchoring the peace that encompasses a new understanding. Blast on!
More info on The Peace that Passes All Understanding Teleclass
Recommended: Weekly LightBlast – Establishing Boundaries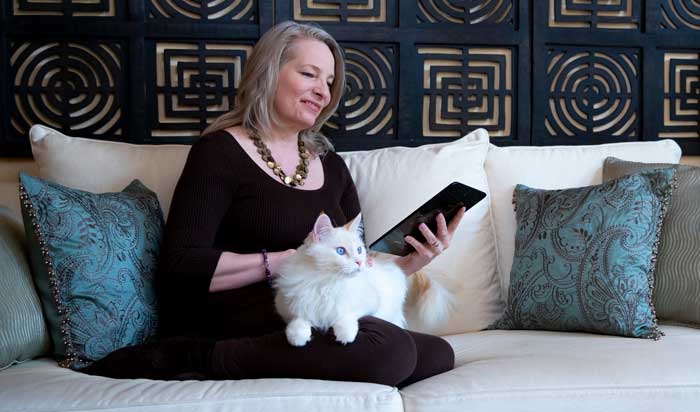 Stay Connected
Join Jamye's weekly newsletter for the latest Ascension updates and tools for empowerment. Receive a powerful, free audio download to amplify your mastery with the energies of 11:11.
Light Code
Healing
Oracle Deck
Meet Jamye
Jamye Price is an author, energy healer, channel, and teacher. Her unique energy healing modality, Crystalline Soul Healing, along with Light Language—are a powerful transformational experience.