February Energies
February has some interesting energy.  I read 2015 as the Year of Creativity.  There is a momentum of movement to 2015 that is inherent in the energy of 8 (2+0+1+5=8).  In many ways the energy has started the year with a feeling of excited anticipation.  We are in the midst of some intense astrology build-up, yet there is a positivity in February that is fascinating.  We are in a Mercury retrograde in Aquarius, which started out surprisingly intense.  We have an eclipse coming up in March with the equinox and the final (can you believe it?!) Uranus/Pluto square.  Woohoo!  Get ready for a ride! Astrology is about balancing to the push/pull (the duality engine) that is calling you to your empowerment.  This is why it always speaks to the positive and negative possibilities of any alignment, or the change that can result because of it.  As you move into a more balanced, empowered state (Ascension); astrology has less of a push/pull on you.  It has more of a flow, just as a seed sprouts best in certain conditions.  This brings us into the energies of February… Momentum Flow
In this Year of Creativity, January was shown to me as energy flowing from the right and left brain down to the throat.  February is shown to me as momentum flow, ultimately a continuation of the January energy in many ways.  The energy of February is pointing to the mental aspect of creation. (Maybe they said 'Mo-mental flow? ;o) As we begin a creation, it is in subtle form – thought and feeling to our senses.  Then as we participate with the creation; thinking and feeling it more, choosing and taking action toward the creation – it eventually manifests.  Simple.  We get it.  Mostly.  We get stuck in the physical sometimes, like not recognizing the unconscious internal opposition, or not focusing on positive, open-ended thoughts that open the energy field to new information when needed.  Continued practice of focus and empowering the self through win/win choices is worth the effort!
The bio-mechanism is a brilliant creation machine.  When we are aligned with the flow of creation, the energy field is open, flowing, inspired, vital.  When we are opposing the flow of creation, there is friction, restriction, fatigue.  I've said before that Life is fail-safed for creation, for your thriving.  Friction, restriction, fatigue and all other manner of non-creation flow create a desire for change.  And the circle continues.  Or the double circle? 888 Recently I was thinking about something in my life that I wanted to change – just observing with detachment in this particular case.  Areon said to me, "Sometimes you have to experience it to understand it.  We call it 'scraping.'" I was shown a vision of touching something and then continuing to move on, just as you would if you were scraping up against something.  From a soul perspective, you jumped into this experience with excitement and a knowing of its temporary, illusory nature.  From a human perspective, scraping hurts!  But think about when you 'scrape' something.  There is movement, friction, acute awareness and a readjusting of trajectory.  It's a catalyst for your attention, understanding and choice.  Lightworkers are helpers by nature.  The challenges that you have experienced have expanded your compassion, your empathy and your strength.  February is offering a new perspective on all that you have experienced so that it becomes your strength creating a powerful new you!
Physical Symptoms
The astrology, your intent for improvement, your desire for this world to change – it's a catalyst!  Because of this, we are bringing to the surface much that is not in alignment with the intent for improvement.  Sometimes physical symptoms are shown to you in your body, sometimes your experiences.  The physical symptoms I've seen arising lately are family issues that have been dormant for quite awhile, grief, and shoulder/upper back issues.  Perhaps many are ready to take the weight of the family karma off their shoulders? (See the monthly video about Bodhisattva vows) There is a time for assistance and there is a time to stop enabling disempowerment (also assistance!).  You decide what applies to you as each experience is different.  A lot is releasing and activating so that you can create a new you.  Take the leap that the release is offering.  Your choice is the ultimate catalyst.  Choose Love!  Love yourself, love life, love the process!  It's time to enjoy the ride! In Summary
February energy is continuing a focus on your mental flow and how you are working with your creations or against them.  It's important to notice the details in your life, as Life is always speaking to you.  It's valuable to not only notice what you're feeling, but to focus your thoughts toward things that open your energy field to your higher self, inspire you and fuel your creativity and zest for life.  Any kind of friction is an opportunity to notice and change direction in what ever way is beneficial for you – generally an internal shift is the first direction!  It's time for Love to become the dominant vibration in your Life.  Let that momentum flow! Have an awesome February!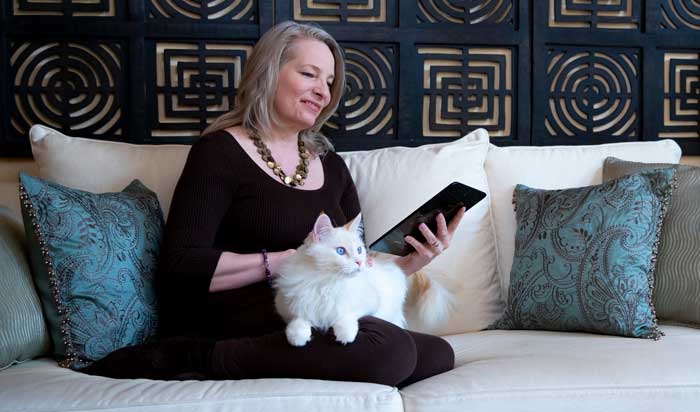 Stay Connected
Join Jamye's weekly newsletter for the latest Ascension updates and tools for empowerment. Receive a powerful, free audio download to amplify your mastery with the energies of 11:11.
Light Code
Healing
Oracle Deck
Meet Jamye
Jamye Price is an author, energy healer, channel, and teacher. Her unique energy healing modality, Crystalline Soul Healing, along with Light Language—are a powerful transformational experience.