LETTING GO OF PRIDE
Last week we worked on valuing our beautiful gift of ego in its balanced state as we worked on Resetting Ego. This is the equivalent to appreciating ourselves from the perspective of Love and Compassion. From that balanced place, the infinite value of All Life is implicit. Better than becomes unnecessary. Less than becomes obsolete. Equal to is sought in each interaction through Love and Compassion, even if the compassion of the moment means letting go or saying no. It's easy to Love the happy, fun times. Our work is to Love in the moments of jealousy, anger or sorrow. It's a Love that Empowers each Being within, for there is no experience outside of the self that controls the balance of the ego. Each individual is valued, each individual is supported and the Unity of All Life is enhanced as the Flow of give/receive is nourished within the energy of Love.
Letting Go Of Pride is another layer of Empowerment. Letting Go Of Pride is the release of the need for validation or approval from outside sources. Letting Go Of Pride is aligning into a state of balance that Knows your worth as equal to the worth of all others. There is no proving, no unspoken bartering for worth with charity, no hiding the self behind the guise of piety. Charity flows in each moment as Compassion for All Life becomes natural. Humility is the gracious balance of appreciating the self as equal to all others, not better than or less than. Strength becomes the ability to maintain Compassion during a moment of challenge. Letting Go Of Pride releases the sting of win/lose and reflects the Grace of each beloved human, innately Divine. Letting Go Of Pride is Freedom to express the self through the joy of sharing.
The need for validation has been a valuable construct for the right/wrong scenario. Living life the 'right' way has been inculcated into all that we do and has been used to control and manipulate behavior for longer than history has been recorded. The rules are endless and often contradict each other. Some seem so unreasonable that it is hard to believe that one would accept them. Yet the irony is that when you release the ego from needing validation or from being so disempowered that self worth is barely accessible, living 'right' is a natural way of Being. It may not adhere to the vast majority of rules out there, but a basic alignment with the laws of the universe becomes easy. Loves becomes second nature. Doing no harm becomes second nature. Understanding the transformation process of death and how it supports renewal of Life is second nature. Flowing through difficult emotions brings greater depth of Compassion through forgiveness and empowerment. Life is meant to be joyous, exciting and graceful. That is easy with a balanced ego that has no need (pride out of balance). Right becomes what each moment presents, wrong becomes a mere catalyst for more Love. Pride becomes understanding, joy and sharing as we honor the self and others equally and enjoy the process of life on Earth – Spirit having a human experience, enjoying the diversity of the entire game of life, seeing each player through the perspective of Love.
As we sit to Blast Letting Go Of Pride, we are remembering that we are perfect in every perceived right or wrong. We are viewing each human and All Life as treasured and perfect in each moment. We are valuing diversity as the elixir of new form and unity as the unseen Truth beyond the beneficial separation of form. We are remembering that choice is available in each moment and there has never been an experience that is not valuable to the expanse of Love. We are becoming more empowered as we Love ourselves Compassionately and Flow that Love out to each moment of Life. We are integrating our Source Beingness that is the Unity that binds All Life. Source is within you, within every human, within everything on Earth, within the Earth, within every moment – all in equal measure. That is something to be proud of! Blast On!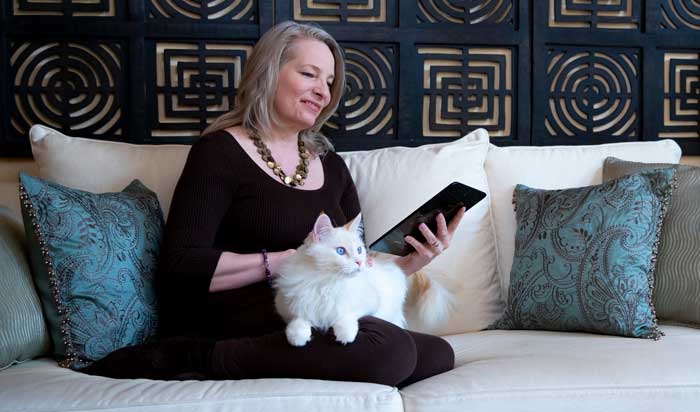 Stay Connected
Join Jamye's weekly newsletter for the latest Ascension updates and tools for empowerment. Receive a powerful, free audio download to amplify your mastery with the energies of 11:11.
Light Code
Healing
Oracle Deck
Meet Jamye
Jamye Price is an author, energy healer, channel, and teacher. Her unique energy healing modality, Crystalline Soul Healing, along with Light Language—are a powerful transformational experience.