February Review
As we've been moving through this Year of Freedom, we are intensifying our lightbody upgrade with January's Patient Potential, which creates an open, relaxed energetic structure. That offers greater flow as the Peace that Passes All Understanding, connects new understanding. February's energy of Power Vision strengthened the lightbody to create more focus, clarity and determination within. As we move into March, we are energizing our lightbody to amplify our impact into our lives.
February had an interesting flow. In many ways it felt quick and smooth, as details often settled in the unconscious to be accessed at the appropriate time. This resulted in quite a few ah-ha moments interspersed in a quick clearings and readjustments. February's spiraling of time was offering us the strength of focus within constant movement. The balance of stillness (January) and movement (March).
Creative March
The energy I was shown for March is Creative Flow. I was shown that we are energizing our lightbody to sustain our powerful flow of Love as our spiraling energy amplifies our creative expression within/without/within/without. The breath of life is flowing to you, through you and from you. Breathe life in deeply and exhale your infinite Love into your world.
I was also shown a braid—three strands becoming one pattern of life woven together. If you look at a braid and knew nothing of how to braid, it is not obvious that there are three strands weaving together. As they become one pattern, the origin becomes blended into new form.
This mimics your polarity integration of the duality experience. You are weaving opposites together, the proton and electron of potential form, weaving through you. You are the third strand, connecting two opposites together through your inner choice and your external actions. You are creation, marching forward through linear time.
You are the future, creating in this present moment, the invisible forming within. The future is offered to you now. What will you weave with it?
Freedom March
As you bless this March with your powerful Love, you may not yet see the creation. This is the continuation of the February energy of the power of your vision and envisioning your power—the reflection.
Own your power to create.
Your freedom is an inside job. Your true freedom is within you, where your stillness has the imperceptible movement to touch All. It's invisible, it flows through your inner vision, February's preparation. You choose to let it flow – March (is) on. Own your power to create.
You don't have the power to control unless you can suppress another into compliance. That's so old paradigm, and unsustainable through the movement of Time. Life will consume that. Or you can transform that. Love's opportunity is the powerful passive force connecting opposites into new form. That connection, like your Love, begins within you.
In Summary
March will be asking you to create, to connect, to change. What will you have to change in order to hold the space of potential within you? What strand of Love will you connect, to weave into the fabric of your life? What future will you create as the present story unfolds? Hold the power of your vision. Relax into a peaceful stillness. Weave your invisible strand of Love into your life, creating the new. Own your power to create.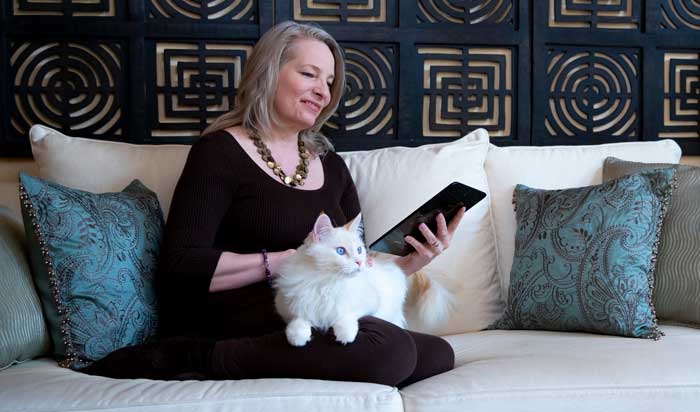 Stay Connected
Join Jamye's weekly newsletter for the latest Ascension updates and tools for empowerment. Receive a powerful, free audio download to amplify your mastery with the energies of 11:11.
Light Code
Healing
Oracle Deck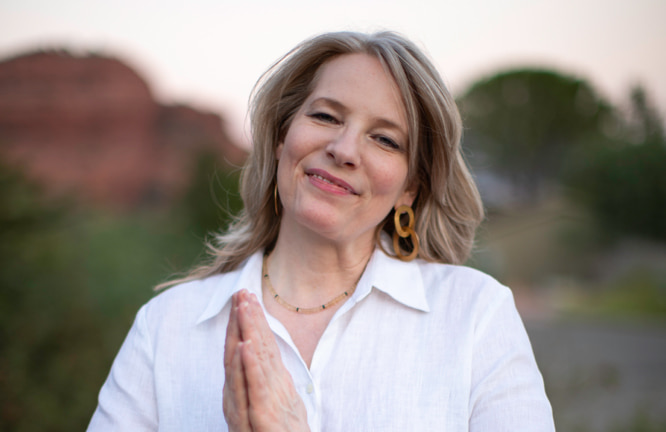 Meet Jamye
Jamye Price is an author, energy healer, channel, and teacher. Her unique energy healing modality, Crystalline Soul Healing, along with Light Language—are a powerful transformational experience.